Our Parishes
St Mary's school serves three Parishes: St Mary's (Bridgend), Our Lady Star of the Sea (Porthcawl) and St Joseph of Arimathea (Pyle).
Click the images below to visit the Parish websites:
St Mary's, Bridgend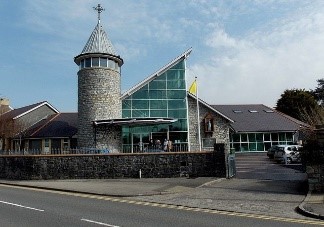 Our Lady Star of the Sea, Porthcawl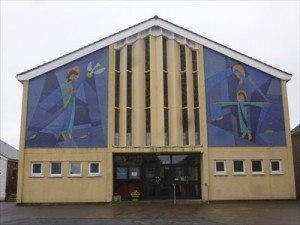 St Joseph of Arimathea, Pyle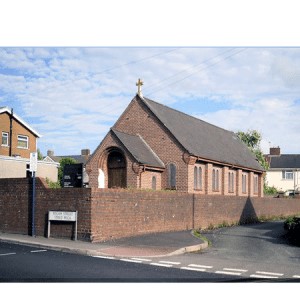 Fr Timothy McGrath is the Parish Priest at St Mary's Catholic Church, Bridgend. He frequently visits our school, enhancing our children's knowledge and understanding of their faith, the Church and Sacraments. Fr Tim leads masses, services and assemblies in our school. We are very grateful for the time and dedication Fr Tim shows to our school.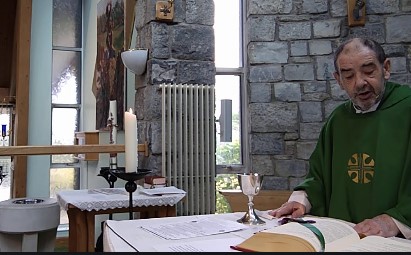 Home, Parish and School
"For where two or three gather in my name, there am I with them." (Matthew 18:20)
We place a great emphasis on home, school and parish links. We believe that it is vital to work closely with parents and our Parish in order to enhance, develop and deepen our lifelong religious formation and assist our children on their faith journey. We encourage parents to prepare their children to receive the sacraments, provide education about loving relationships and participate in prayer and liturgical celebrations.
We invite parents to join the religious life of our school. Parents are invited to attend our class assemblies, services and masses in school.
We have a close and special relationship with our Parish and our local community and enjoy supporting others in many different ways. Our children lead the Liturgy during Mass at St Mary's Catholic Church half termly.
Our school choir leads the singing at the Tree of Light service, organised by the Lions charity each Advent.